Scrambling to Register for THWN Conference? We've had a number of calls inquiring about registering for this weekend's THWN Conference. Mailed-in registrations can no longer be accepted.
For more details about the conference, see the details below.
---
---
Wild Ones Fox Valley Area Chapter is celebrating its 23rd Toward Harmony with Nature all-day conference on natural landscapes, native plants, biodiversity and wildlife this January 19, 2019. The Value of Ecological Restoration will focus on ecological awareness, and provide insight in helping us actively participate in restoring the health of our lands and how it benefits ourselves and others. What our speakers have to say should be of interest to anyone (homeowners, gardeners, landscapers, teachers, ecologists, municipal leaders, wildlife enthusiasts, nursery owners, etc).
Want to learn more about native landscaping and the positive effect it has on our ecosystems and our general health? Join us in learning from our speakers how we can apply their lessons toward creating a healthy habitat in our gardens and our own yards.
23rd Toward Harmony with Nature Conference
The Value of Ecological Restoration
This year's conference is being held at the Oshkosh Convention Center, 2 North Main Street on Saturday, January 19, 2019.
8:45AM – 4:15PM Registration 8:00-8:45AM Lunch 11:45AM-1:15PM
"The Value of Ecological Restoration" by David Cordray, Senior Restoration Ecologist & Engineer and Owner of Environmental Returns, LLC
Was your youth rich in outdoor adventures? Did you use these adventures as your classrooms for your ecological goals today? Our keynote speaker David Cordray was fortunate to be able to do so. Through his keynote, he will share his journey to finding ecological awareness and his insight into why we must actively participate in restoring the health of our lands. Wishing to give others the opportunity to participate in their natural heritage, he will explore reasons for striving for ecological health, how the work benefits others and how we can influence a greater ecological awareness.
As an engineer, David Cordray's first career was working with environmental monitoring satellites. He changed careers in 2008, and brought his creative ideas, work ethic and knowledge to natural lands management. One of his research interests is native landscape design methods and planning to enhance the human outdoor experience. Since 2001, he and his wife, Debra, have been actively restoring their 100 acres near Belleville, WI to prairie and oak savanna.
Nine other presentations follow the keynote which will address using native plants and creating natural landscapes in our homes and communities.
Morning Speakers – Concurrent Session I (10:30-11:45AM):
"Native Trees and Shrubs that Work Together"
Ben French, propagator, Johnson's Nursery Inc
"Natural Shoreline Restoration for Water Quality Protection"
Paul Skawinski, Citizen Lake Monitoring Network Educator, UW-Extension Lakes Program
"The Importance of Prairies to Threatened and Endangered Species"
Sarah Warner, United States (U.S.) Fish and Wildlife Service Biologist
Afternoon Speakers – Concurrent Session II (1:15-2:30PM):
"Integrating Natural Systems into Urban Landscapes"
Steve Apfelbaum, Chairman and Senior Ecologist, Applied Ecological Services
"Measure Twice and Cut Once: The Importance of Planning and Adaptive Management When Restoring Oak Ecosystems"
Aaron Feggestad, Senior Associate Ecologist, Stantec Consulting Services, Inc
"Amazed by Invasives – 15 Years on 15 Acres"
Katharine Grant, Natural Ecosystems Management
Afternoon Speakers – Concurrent Session III (3:00-4:15PM):
"Urban Lot, Native Plants, Big Change"
Loris Damerow, Past President Wild Ones Fox Valley Area Chapter
"Restoring Your Woodland to Health" Frank Hassler, President and Ecologist, Good Oak Ecological Services
"The Present and Future of Goose Pond Sanctuary's Prairies"
Mark Martin and Susan Foote-Martin, Resident Managers, Goose Pond Sanctuary
Details for Speaker List:
http://www.towardharmonywithnature.org/speakers.html
Exhibitors and Vendors:

Silent Auction:

Conference website: http://www.towardharmonywithnature.org
Mailed pre-registration must be postmarked no later than Friday, January 11, 2019. Download brochure: http://bit.ly/2019WOFVAchapterTHWNconfBrochure

On-line pre-registration, go to: http://bit.ly/2019WOFVAchapterTHWNconference
On-line pre-registration for lunch with the conference ends at midnight, Tuesday, January 15, 2019.
On-line preregistration for just the conference ends at midnight, Wednesday, January 16, 2019.
On-site registration day of the event is available: $40 member, $45 non-member, $20 student
Teachers bringing five or more students receive a free registration. Contact wildonesfoxvalley@gmail.com for more information or call Conference Coordinator at 920-766-2292.
Lodging Accommodations

A limited number of rooms are available for $89.99 single or double occupancy at the Best Western Premier Waterfront Hotel adjoining the Convention Center. To make reservations call 855-230-1900. Be sure to mention the Wild Ones conference to get the special rate. Reservations need to be made by January 3rd.
---
---
Wild Ones Fox Valley Area Chapter / 920-572-9540 / PO Box 385, Appleton, WI 54912 wildonesfoxvalley@gmail.com
---
---
---
---
Nov 15 | Thr | 6:30 pm Social | 7 pm Program | Evergreen Retirement Community, 1130 N Westfield St, Oshkosh, WI
In partnership with Winnebago Audubon Society, we are hosting:
"Birdscaping in the Midwest"
Mariette Nowak, author of Birdscaping in the Midwest and former director of the Wehr Nature Center in Milwaukee County, will present on attracting birds to your home landscape. Creating a native plant environment in your yard can offer a year-long smorgasbord of berries, nuts, seeds and insects while providing habitat for birds, butterflies, bees, and bats.
---
---
Wild Ones: Native Plants, Natural Landscapes promotes environmentally sound landscaping practices to increase biodiversity through the preservation, restoration and establishment of native plant communities.
Wild Ones is a not-for-profit environmental education and advocacy organization.
---
---
Please join the mapping project by answering the questions about your property. Photos would be great, but are not necessary. Specific species information is optional.
https://foxvalleyarea.wildones.org/contact-us/get-map/
Since our Chapter beginnings in 1994, Wild Ones Fox Valley Area (WOFVA) continues to celebrate and promote the use of native plants in home and civic landscaping. We lead the natural landscaping movement in exploring, teaching, and changing the practice of gardening to include the use of native plants. Join us in helping to restore our natural world.
National Wild One headquarters is located at the WILD Center, in the heart of the Fox Valley.
PARTNERSHIPS
Winnebago Audubon Society
Outagamie County Master Gardener Association
Paper Valley Garden Club
local schools
We also sponsor an education grant program, Natural Landscapes for Tomorrow.
---
---
WILD ONES FOX VALLEY BOARD
President – Barb Cattani
Vice President – Peggy McGaffey
Treasurer – Joby McKeag
Membership – Bob and Carol Niendorf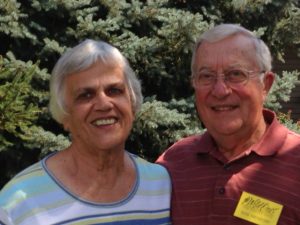 Newsletter – Rebecca Eyer
Program Committee – Sue Mings & Loris Damerow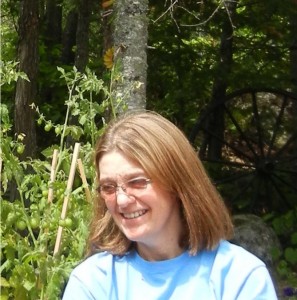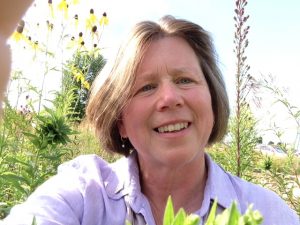 Publicity – Janet Carlson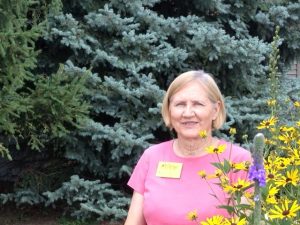 Displays – Kristin Kauth and Barbara Cattani
Speaker's Bureau – Joy Perry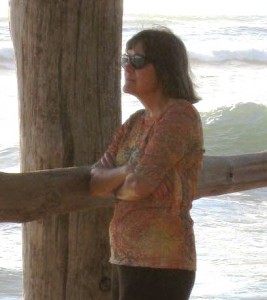 Mentor Program – Loris Damerow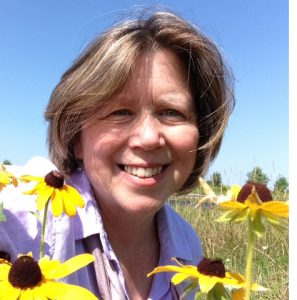 Dig Coordinator – Donna VanBuecken
Natural Landscapes for Tomorrow Grants
Web Editor – Shannon Davis-Foust